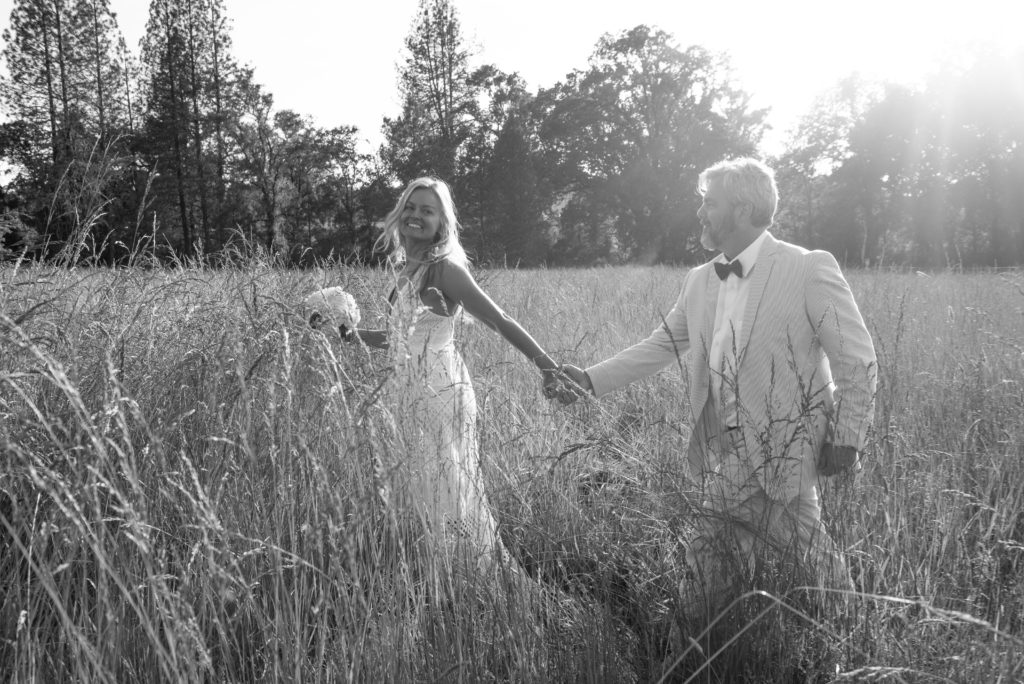 TESTIMONIALS
I cannot say enough nice things about Darby and her photography. From the first meeting she tells you exactly how it will go. There are never any unanswered questions. From the first meeting I knew that I would have no concerns what so ever. She exceeded my expectations (even when I'd didn't even think that was possible). The day of the wedding went so smoothly. She is quick and "sneaky" yet gets the most gorgeous pictures. Not only did my husband and I love her but our family and guests did. Everyone cannot stop raving about her grace when she's in "work mode". She was the easiest and best decision of my wedding.
Wish there were more stars to give! Kristen, Bride, 2018
She's absolutely AMAZING!! you're messin up if you don't go with her! She truly cares and make the effort to do EVERYTHING she can (she gave my maid of honor her shoes when she forgot hers). We just LOVED her! My Husband and I went through hell (venue canceled on us, and multiple date changes because of it) and back and she stayed right by our side and Truly made our day so special! Thank you so so so much Darby! She absolutely worth more than she charges and was more than a pleasure to work with.- Taylor, Bride, 2018
You don't need to read my review to know how good she is. She has 100 five star reviews to back her up. But I just want to say how great she was! I was a groomsman for the wedding she took pictures of. She knew the perfect shot, took charged and really exposed her experience. The photos have turned out great and most importantly… the Bride was happy the entire time! I wish she lived near me so I could hire her.-Tolan, A groomsman!!!! 2017
By far the most amazing photographer I've ever met. She took beautiful, perfect photos of my wedding that my husband, myself, and our families are all in awe over. I cannot say enough how much I recommend everyone getting married hire Darby. She's talented and so much fun to work with. She knows what she's doing – so much so that some people even asked if she doubled as our coordinator because she was so on top of everything. She's an awesome person and an even better photographer and we could not be happier that we chose her to cover our wedding. The photos are truly breathtaking. There just aren't enough words to express how thankful we are and how great Darby is! Valerie, Bride, 2018
I absolutely LOVE Darby!!!! Her work speaks for itself! Out of everything that goes into planning a wedding choosing my photographer was the most important to me! Next to my dress of course! Because at the end of it all, you will always have your photos to look back at for years to come. What I love most about about Darby's photos is that every single one I look back at put me right back in that moment of my wedding down to the chill of the wind on the beach and even the anxiety I had waiting to walk down the isle. And Darby herself? Oh my! She's amazing! My wedding day was chaos! (I mean a missing bridesmaid, ambulance, and hospital chaotic) she kept everyone on track and things running. Even my venue when they were late! It's like she's in 20 different places at once to perfectly capture every important moment in a wedding day. She even got all my bridesmaids (including the missing one) and myself all back together a few weeks later and recreated my wedding day to get pictures of all of us together! She's such a fun person to work with, so if you want memories in your photos to cherish for years to come and have fun doing it then Darby is your photographer!! I highly recommend her!!! I can't wait to work with her more in the future! Brittney, Bride 2018
Hi there love!!!!!
OH MY GOSH, I just want to thank you SO SO SO SO much!!!!! You absolutely just made our wedding! You are so absolutely amazing and incredible at your job, you were just right on it! I had so many people specifically come up to me mentioning how much they loved you!  I absolutely don't know what I would have done without you!!!!-Karin, Bride, 2017
I cannot even put into words how amazing it was to have Darby photograph our wedding. From the moment I first met her at a wedding fair, I absolutely with no doubt knew she had to be our photographer. At our engagement photos, my now husband, someone who hates having his photos taken, fell in love with Darby and left our shoot so happy and excited to see the photos. Darby is way more than just a photographer!! She instantly became a friend to us and our 3 kiddos. When things started to come down to the wire before the ceremony, she made sure we didn't worry and took care of all the last minute music and even carried my crying sleep deprived 2 year old down the aisle to his daddy. She is truly an amazing, unique, genuine lady that brought so much love and fun to our day and the whole wedding planning process! She was with us every step of the way. Thank you so much for everything you have done for us and giving us amazing beautiful memories. We love you!!-Bre Pruitt, Bride, 2017
Darby is absolutely amazing!! Words alone cannot express how truly amazing she is! She's took so many great and incredible photos that show all the love and emotion from our wedding day and from our engagement shoot. She worked with us perfectly and helped to make sure that everything was going the way it should be the day of the wedding. All our family and friends thought that we had known her forever because she was so friendly and so helpful throughout the entire day. Our wedding would not have been what it was without you Darby and we are so thankful that we found you! Thank you so much for everything!! Lauren, Bride, 2017
Darby was the best wedding photographer ever! She was organized, enthusiastic and did a lot more than take amazing photos! She was such a fun personality to have around that day. As for the photos–unreal! She scouted out a private property and asked the owners if we could take our photos there. Because of her creativity and get-it-done-ness we have the most beautiful and unique photos I could have asked for! Pricing very reasonable, and she doesn't go by the hour, so you don't feel like you have to sacrifice anything if you're on a budget. Book her now!!!!-Cat Barbosa M.D., Bride, 2017
There are no words to describe how amazing Darby is! Not only did she take amazing photos (can't wait to see the rest), but she goes above and beyond to make sure that not only the bride is happy but the groom and all of our special people are happy as well. She is fun, exciting, and was there the entire time! We are so happy to have found you and include you in our special day! Thank you so much Darby! XOXO- Amanda, Bride, 2017
Where to even start.. First I was the one who wasn't going to pay money for a photographer because I knew family friends that would do it, but my husband came with my mom and I to the wedding expo and when he met Darby he whipped out his card faster than you can blink to "lock us in"! The fact that he was so excited about a photographer made me excited!! Thank god he did because our engagement photos with our 2 year old and all the thousands of wedding photos are my favorite thing from our wedding! She caught every aspect of our day from beginning to end and they are beautiful! Her price is amazing almost unheard of and she does a great job just being part of your day and making it more fun. She isn't intruding on your celebration in any way! I love that we get the flash drive of all the photos because I can do whatever I want with them for years to come. I didn't have to choose prints or anything right away and I'm still 5 months later filling our new house with photos! Thank you Darby for you're amazing talent and expertise and your laid back attitude!!!!-Lara Meyers, Bride, 2016
We had Darby as our wedding photographer. From the moment we met in the coffee shop I knew she going to make our memories special. I am still getting comments about our photos and how awesome they are. Darby really is the whole package, professional, fun, artistic, punctual, and she goes with the flow. When I told her I wanted to do a wreck the dress after the wedding. With a big smile she climbed down a cliff with her camera in hand! If you want your photos to look like they are out of a fairy tale, Darby is your girl!-Haylie Hendricks, Bride, 2016
We used Darby for both our engagement photos and our wedding, we couldn't be happier with our decision. Her upbeat personality and creative mind will make your photos unlike anyone else's. She was able to capture the feeling of our wedding just as we imagined- rustic and full of fun. She put in extra effort to seek out perfect backgrounds within walking distance since we were having a backyard wedding in a small neighborhood. Because of her great eye and attention to our relationship as a couple, Darby focused on everything we asked- giving us pictures we will be happy to look back on. For any couples looking for someone to care about your wedding photos as if it was someone close to her, Darby is your gal. We would recommend her 100% and get ready to have a good time if you choose her- she is a hoot!– Matt Reed, Groom, 2016
I am not sure how to adequately describe how awesome Darby is. First she did our engagement photos and my husband hates having his picture taken. By the end, 1. Out pictures turning out unbelievably amazing and 2. My husband actually had fun and felt comfortable!!!! She totally caterer to him and made sure he was comfortable, something that is reflected in our photos. Fast forward to wedding day, Nov 19th, Healdsburg, CA…..absolutely pouring down rain. The whole day Darby worked her magic and got some awesome shots of my new husband and myself. As the night started to wrap up, Darby came and found me. She told me that since we got hit with such a bad storm today, she couldn't in good consequence give us just those photos in the rain (which still turned out awesome). As a wedding gift to us, Darby set up a second session where I got to get dolled up again AND put my wedding dress on again. Getting out photos back, I love the ones from the day of and they will always be special to me, the ones from the second session sealed the deal for me that Darby Johnson Photography is pure magic. Book her RIGHT NOW!!! Her eye for the beauty in the world is unmatched. She will not disappoint you and you will have your amazing memories forever! Thank you , thank you, thank you Darby!!!!-Lauren Saunder, Bride,2016
Have you ever had that moment when you met someone and you just clicked and knew they would have your best interest at heart? Well that's how I felt after our first meeting with Darby. I immediately fell in LOVE and knew she was our photographer. The week of my wedding I was having a freak out moment because mother nature didn't want to comply (mind you I was having an outdoor wedding), but Darby was kind enough to reach out to me and calm me down and told me everything was going to be okay. I fully trusted her and my wedding couldn't have come out more magically even if we tried. Darby was on it!!!!!! We had a big bridal party and she was able to give direction and have everyone on the same page. I absolutely 100% recommend Darby, you will NOT be disappointed I promise you that.
Darby, I can't thank you enough for all that you did for me on my wedding day. Everyone LOVED you and kept asking me how I found you. I can't wait to see the rest of the pics! -Marissa Saldivar, Bride, 2016
Darby was unbelievable! I recently got married and I was lucky enough to meet Darby at a Bridal Show back in February. Upon meeting her, my mother and I immediately knew she was the photographer we needed to hire. Her personality and style were exactly what we were looking for! She is friendly, outgoing, and confident. She is fun to work with and made our wedding pictures so much fun to take. Darby doesn't only provide high quality photos, she provides a fun experience that makes the photos that much more meaningful. It was such a pleasure working with her and I would definitely choose her again if the need arose!-Joslyn Lindsay, Bride, 2016….
So in love with the pictures I have seen so far…..to say that you are amazing would be a HUGE understatement!! You my friend are unbelievably talented and I feel so very fortunate we found you!-Joslyn's mom, Lynette Crewse
Thank you Darby for the amazing pictures! If anyone is looking for a photographer she is the best so look no further. She was there for me and my fiancé from beginning to end and I don't mean just the wedding day, from the start of planning of our big day till the last minute of the night. She truly is a wonderful person and I'm very lucky that I found her!-Patrece King, Bride, 2016
Darby, thank you SO much for everything! I haven't even gotten our pictures back yet and I already know they're going to be beautiful
❤Not only was she our photographer, but for me personally, she was a really amazing friend. She helped me with pointers on my hair and makeup, and even let me wear her jacket because it was SO windy and cold. I highly recommend this wonderful woman. She showed up at 9am for our wedding that wasn't scheduled till 4pm. She was very professional and wanted to make sure that we weren't stressing about anything. She is a beautiful person inside and out and I can't wait to see what our pictures are going to look like.
Thank you again! Xo-Sarah White, Bride, 2016
Darby photographed our wedding this past June 26th in Sebastopol, and was so amazing in her work and caring presence. I absolutely love the final product of our wedding photos and Darby's natural eye for rustic beauty was ever prevalent and wonderful. I highly recommend Darby Johnson Photography for any event, especially outdoor weddings. Darby is such a talented and kind spirited individual and works hard to make the bride's day only but the best. Hands down the best!-Rachel Rosen, Bride, 2016
We had darby photograph our wedding this last weekend and I can't put into words how amazing she was!! Not only did she take beautiful pictures for us but she helped me out in so many ways! Our wedding was running a little late and the bridal party started rushing and she could see that I was not happy with how my eye lashes looked. She pulled me aside and fixed them for me to how I wanted them. My mom couldn't get my dress buttoned up because of her fake nails and so darby was the one who got me into my wedding dress! Her main focus is making the bride and groom happy…she's more than just a photographer she a true artist. she was in the most uncomfortable looking positions to make sure she got the perfect picture…she is a perfectionist and for a photographer that's what you want!! I can't say enough how amazing she was!– Amber Castro, Bride, Oregon 2016
WOW! We met Darby at a Sonoma County wedding show. My last thing we needed was a photographer. We got so many beautiful photos! I can't believe how many photos we have. She did amazing engagment phoots and our wedding photos! Thank you!– Mr and Mrs Engurliyan
Darby is the best…. from a brides standpoint she was everything I needed that day… relaxed, funny, helpful, knowledgeable, and most of all she listened to what I wanted or asked!! . Our photos couldn't have turned out Better! Thank you so much Darby, you have no idea how much I appreciate you!!!-Rachel Traywick, Bride, 2015
Love, love, love Darby! She went above and beyond! So glad she was part of my special day. She has a great eye and so many ideas you'd never would have thought of. Definitely book Darby!– Amanda Barker, Bride
Above and beyond expectations and ideas. Darby created great energy and made the day about me. She asked what I needed and got it done. I would highly recommend her for any special event. Darby, thanks for being so awesome and making it a perfect day. Bride: Ariel Volk
Darby is a Treasure. As the mother of the bride, I was running around frantically trying to make sure everything was just right., Darby was so calm, she took control and kept everyone calm. She captured the beauty and charm of every inch of the venue and the beautiful character of each person involved in the wedding. We knew from the moment we met her that she was the perfect match for us, and what was going to be the biggest event we had ever undertaken. Darby has such grace and professionalism about her, she impressed everyone she came across at our event. I would love to have the pleasure of having her work with us again in the future, and would highly recommend her to anyone. Her photographs speak for themselves. They are amazing, as is she as a person. I wish her all the success possible.-Annette Quin, Mother of the Bride
Where do I begin? My husband and I met Darby at a wedding show and the second I saw her adorable booth I knew we could finally stop our hunt for a photographer. (He may have been more relieved than me so he didn't have to be dragged to anymore wedding shows lol) We made one of the smartest decisions together by hiring Darby not only for our engagement pictures but also for our wedding. Our personalities clicked really well and she captured the exact style we were going for- county chic. Darby is so fun, down to earth, and compassionate about her work. She truly has an amazing eye for getting the best shots. She is full of energy and we all had so much fun with her. She is really great at giving direction. I have not stopped gushing over our photos and we have received so many compliments on them. A lot of our wedding guests and friends still tell me how awesome she was and how they want her to do their weddings. I am still in shock by the amount of photos she gave us and their exceptional quality.
There is not enough good things I can say about this woman. If you are looking for a photographer who is fun, compassionate, a total badass in her craft, not to mention reasonably priced, stop looking—- hire her or someone else will! Thank you Darby! You captured our special day and we are eternally grateful for everything!-Nicole Glock, Bride
Darby captured our wedding day for my husband and I and was absolutely wonderful! We had a good size wedding party, my dog, and a HUGE family! She did phenomenal job at directing people and getting everyone in place! For being a one woman team she captured all the important shots and more! To top it off her attitude is so positive, upbeat and fun! The quantity and quality of photos is more than I ever could have asked for! Thank you so much for giving me beautiful photos to look back on the rest of my life and remember the best day of my life minute by minute♥ You are awesome!-Megan Marion, Bride
I truly couldn't have asked for a better photographer for my wedding!! Not only did she do a wonderful job as a photographer she was right there to help with me getting ready. Very personable great personality and a great sense of humor!!! She made sure to get all of the photos that were important to us plus many many more. Thank you so much for all that you did to help insure this day was perfect!!-Kristi Jurief, Bride
Darby is an awesome person and a great photographer, her personality and willingness to help make your wedding day the best day of your life is amazing. The small things she did to help my bride relax on my wedding day and the effort she puts into that day are so far above expectation they are tough to describe. I truly recommend Darby to anyone who needs a photographer! This is hands down the person to pick to handle all of your picture needs!!! -Matthew Barker, Groom
Darby is a fantastic photographer and the perfect person to have by your side to capture every moment on your wedding day! She was fun, selfless, and willing to do whatever it took to capture the shots I wanted. The weather was horrible and Darby worked to deliver stunning photographs and get us out of the cold weather quickly. She sustained a whirlwind of a day, staying with us from the initial moments of getting ready to our late in the evening departure!-Chelsea Bennett, Seattle, Bride
No doubt about it, Darby Johnson is a fantastically skilled photographer. She has an eye for beauty and the personality to make everyone feel comfortable in the photo sessions. She photographed my daughter's wedding and assisted in applying makeup with Nancy Weaver Christensen. Along the way, she kept me sane in the insanity that happens with weddings. Thank you Darby. I will cherish the pictures always and forever be appreciative of your assistance, humor and professionalism.-Mother of the Bride, Suzanne Kidwell
I couldn't have asked for a better photographer for my big day.. she was there to capture everything.. not only that she adds a good vibe to taking the photos. She has you do fun poses and just let's things be fun not like any other photographer I have worked with. I recommend her for anyone and everyone! She is the best and I absolutely love my photos! Thank you Darby!!-Courtney Boullie
VENUES….I love shooting at new venues. Sometimes I have previewed them prior, but most times I come early, make my list of favorites of shooting locations we will use throughout the day! Im always excited when my couples bring me to new places….but here are some of the venues I have prior experience with……
I have shot well over 50-75 private venues plus all of these…..most likely I have forgotten a few….
*********OHHH…and If you go to look at any of these as potential venues, Please let them know you got their name from me and my site :)********
Barn Settings….
Glenn Ranch, Petaluma
Olympia Valley, Tomales
The Ranch at Lake Sonoma
Oak Angus Ranch
Stemple Creek, Tomales- Engagements and families
The Watt Ranch, Bodega Hwy
The Bunk House, Nicascio- Senior pics
Red barn Ranch, Hopland
Magnolia Ranch, Pope Valley
Crane Melon, Petaluma Hill Road
Tomrose Ranch, Stony Point-Senior, family, wedding pics
Thunderbird ranch, Healdsburg
Historical Landmarks/Inns
The Heirloom Inn, the gold country
Generals Daughter, Sonoma
The Dunham Inn, Chico
Empire State Mine, grass Valley
Highlands Estate, Cloverdale
Petaluma Hotel ballroom
Mountain View Mansion
Yokayo Ranch, Ukiah
Benbow Inn, Benbow
Wineries
V.Sattui
Parducci
Fetzer
Barra of Mendocino
Nelson Family vineyards
Sebragia
Kenwood
Testa
Contento @ Brutocao
Jaxson Keys
Destination
White Sparrow, Texas
Dreams resort, Tulum
Grand Wailea, Maui
Tulum
Hyatt, South Lake Tahoe
David Walleys, Nevada
The Ridge, Lake Tahoe
The Queen Mary, Long Beach
Running y resort Oregon
Truckee River
Garden weddings
Bodega secret gardens
Sova Gardens
Luther Burbank private gardens
Mill valley art and gardens
Mendocino Botanical gardens
Garden Pavillion, Sonoma
Redwood Gardens, Sebastopol
Equestrian centers
Penngrove equestrian center
Flying Cloud
Lincoln Private stables
Inns/Hotels
Yokayo ranch
Point Reyes seashore Lodge
Petaluma Hotel
Boonville Hotel
Mark west lodge
Golf courses
Oak mount
Foxglove
Lagunitas
Woodacre
Silverado
Foxtail
Wedding facilities:
Mountain house
Villa Chanticleer
Ellington Hall
Duncan Mills Hunting Club
Vine Hill Sebastopol
Turk Barn, Santa Rosa
Coastal/Lake locations
Jasper cove Tahoe
Blue lakes lodge
Lake Mendocino
Dillon's Beach
Lake Mendocino Clubhouse
Bodega Harbor
Russian Gulch Mendocino
Others:
Mormon Temple, California
Armstrong Woods
Navarro campground
Boy Scout Camp Willits
Portuguese Hall Petaluma
Klamath County Fairgrounds
Studio 333 Sausalito
Cherry Creek Oregon
Marin Civic Center
Agape church Willits